KNIFE MUSEUM
Many Knives From All Over The World
"The Knife museum" is a Canadian style log house which is built of American wild wood. It is located in the Seki City, the Mecca of Cutlery, surrounded by rich nature. A lot of gorgeous, exotic & rare knives from all over the world are displayed in the Museum. History of the cutlery started in Stone Age as a hunting tool. It was indispensable for Mankind who had an instinct to hunting.
Almost all of the kitchen knives & scissors we use today are thought to be one of the evolution of the tool originated in Stone Age. We hope that many people visit the Museum & enjoy the wonderland of knife collection.&romanticism.
Next to the Museum, we have a knife shop & a workshop. The shop opens from 10:00 a.m. to 4:00 p.m.
Come & see the greatest lock knife
"Gulliver Special Knife"! It is displayed
beside the Knife Museum. (carried by Guinness
Book of World Records)
O.A.L.:5.1m (16.7feet), Blade: 2.2m (7.2feet)
Weight: 600kgs (1,323lbs)
KNIFE MUSEUM

7 Hiraga, Seki City,
Gifu TEL 0575(24)2132
OPEN: 10:00 a.m. to 4:00p.m.
Close:: Saturday & Sunday, The national holidays,New year holidays,
Obon holiday(8/13~8/17)

Admission:
Adult: Free
Child: Free
1500 KNIVES FROM 30 COUNTRIES ARE EXHIBITED!
SPECIAL EXHIBITION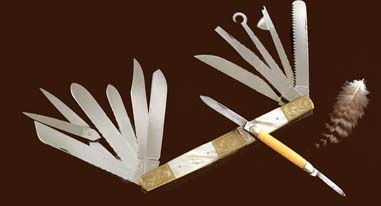 (1887 SHEFFIELD/ ENGLAND)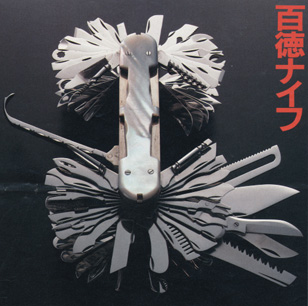 One of the 500 knives made by a leading meister in Germany. Only 500 knives exist all over the world.


Copyright Ⓒ G.SAKAI CO.,LTD All Rights Reserved